Doctors and Staff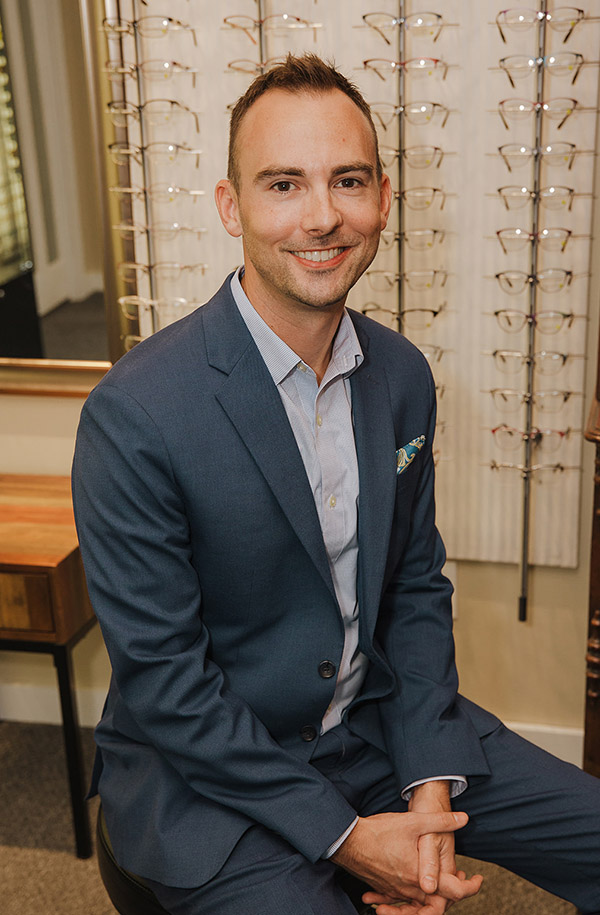 Dr. Michael A. Baker, O.D. - Optometrist
Doctor Baker proudly returned to his hometown of Madison to join the practice of his own childhood optometrist, Doctor Nick Donch. Doctor Baker earned his optometry degree from The Ohio State University following a bachelor's degree from the University of Toledo. He had trained at the Hampton Virginia Veteran's Hospital as well as a prestigious cataract and glaucoma surgical office in central Pennsylvania. Dr. Baker is a member of the American Optometric Association and the Ohio Optometric Association.
Dr. Baker has established our in-office Dry Eye Clinic as well as expanded our Glaucoma Service to reflect his interest in those two conditions. He also takes pride in fitting multifocal contact lenses, managing digital eye strain and computer vision syndrome, and evaluating pediatric patients.
Dr. Baker lives in Hartsgrove with his wife Kelli and four children.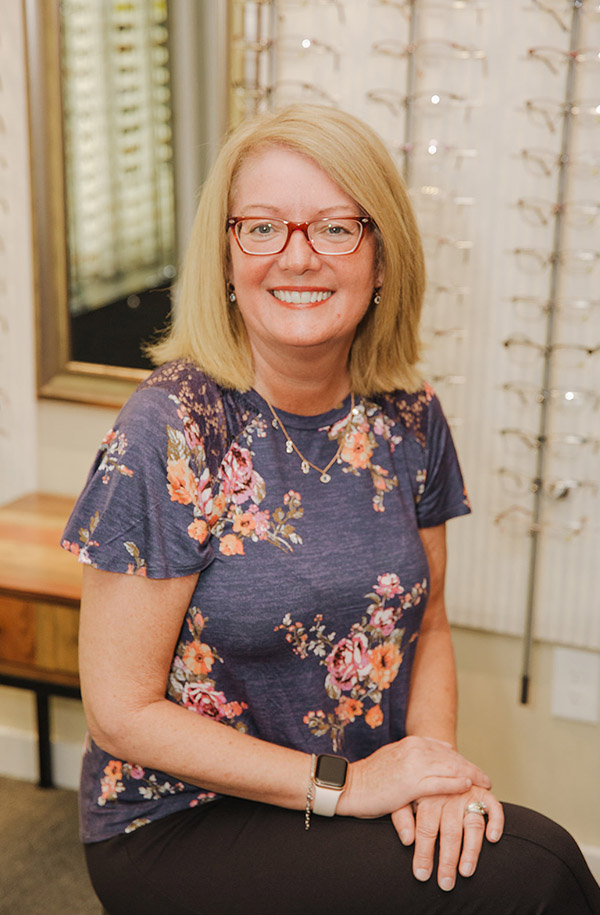 Laurie – Licensed Optician
With 30 years of knowledge and experience, Laurie offers a level of expertise unique to our office. Between her technical knowledge of ophthalmic lens designs and understanding of available lens improvements and treatments, her simple goal to help everyone see their best out of their new glasses prescription. Most importantly, Laurie only recommends what can truly make a difference– nothing unnecessary.
Laurie understands prescription eyeglasses are also a hybrid of function and fashion and is always on the lookout for new styles or recommendations for our patients.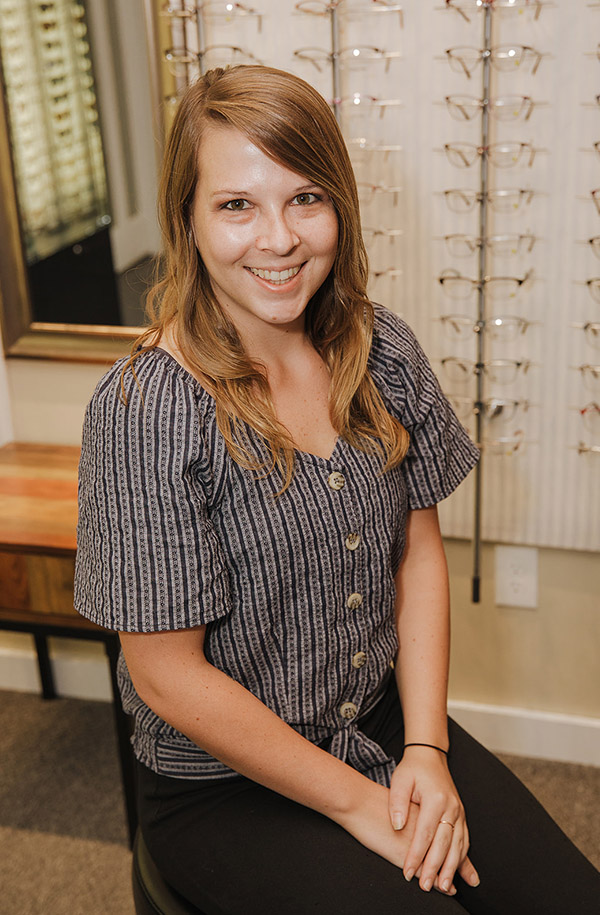 Nicole – Certified Paraoptometric
Nicole is our primary patient care assistant and will often begin your examination by performing some tests and obtaining your health information. She oversees our ancillary testing as well, performing tests requested by Dr. Baker to better evaluate patient's conditions. She very quickly has absorbed a wealth of information and is eager to grow with our office to help our patients receive the best possible care. She is a certified paraoptometric.
Nicole also has a hand in preparing insurance documents prior to your arrival to help understand what tests, procedures, and items may and may not be covered. No one likes surprises after all.
Like Dr. Baker, Nicole is also a born-and-bred Madison local. Nicole has become Dr. Baker's go-to for translating youthful slang to make him SO WOKE.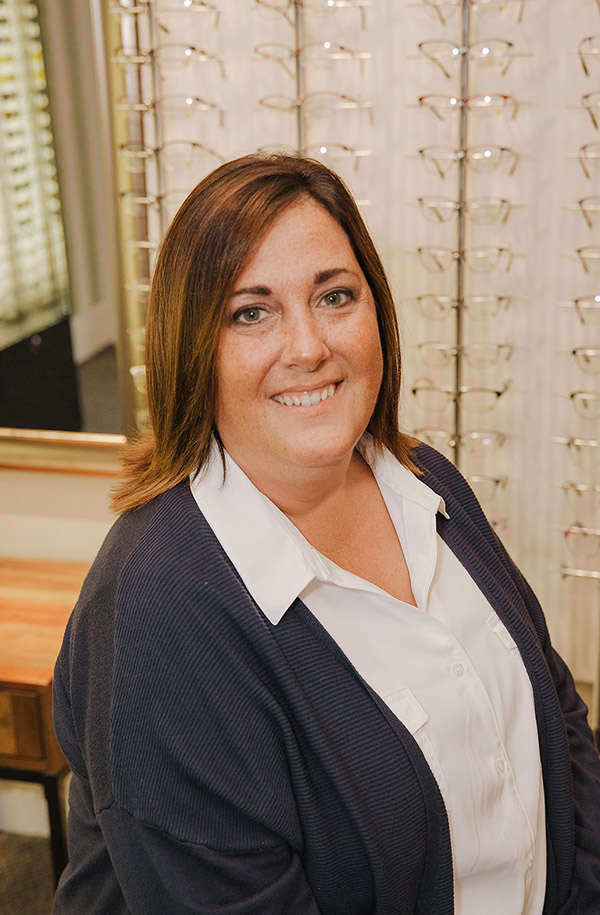 Deanna - Patient Care Coordinator
As our full-time Patient Care Coordinator, Deanna handles many of the day to day managerial aspects of the office in addition to her front desk reception duties. From the time you call our office to schedule your exam, to the moment your visit is complete, Deanna ensures you are properly cared for. She is happy to answer any questions, and never hesitates to provide unsurpassed customer service. With Deanna's help, our patients experience a seamless visit with a personal touch.
Deanna is our easy-going, fun-loving teammate that makes coming to the office a true pleasure. She and her husband Victor have raised five kids, all Madison and college graduates. Although she's a northeast Ohio native, she has a deep love for Holmes County and believes she has a spiritual connection to Janis Joplin (or at least that's what Dr. Baker calls it).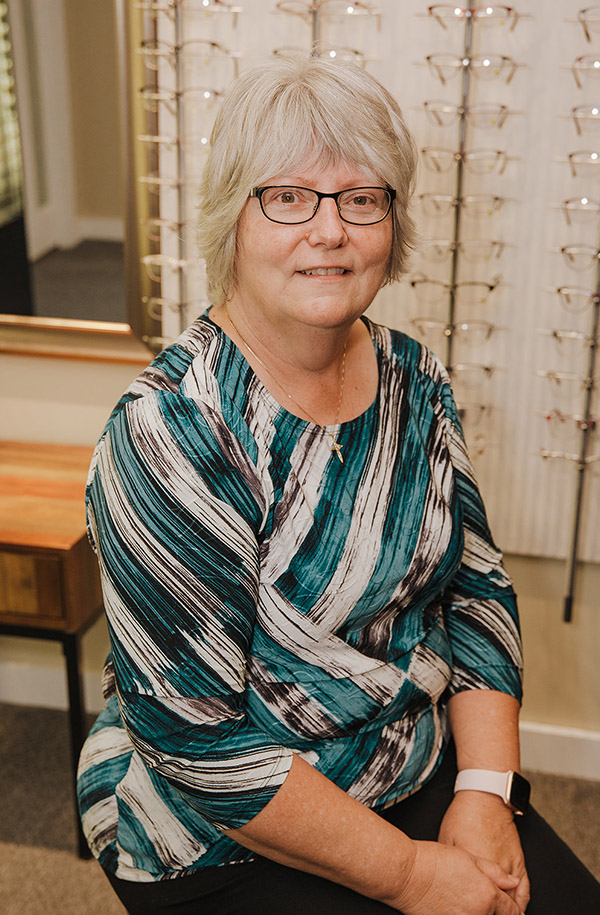 Carolyn – Reception
Helping out part-time, Carolyn is often the first to pick up the telephone and tend to your needs. She is remarkably thorough and is phenomenal to anticipate the "other questions" that might come up as we prepare for your visit. Dr. Baker says she "connects the dots" between a patient and their insurance better than anyone – knowing what information might be needed to obtain the care you need.
Carolyn and her husband Steve are longtime Lake County residents, recently building a new home in Perry; complete with rooms for the grandkids when they come to stay.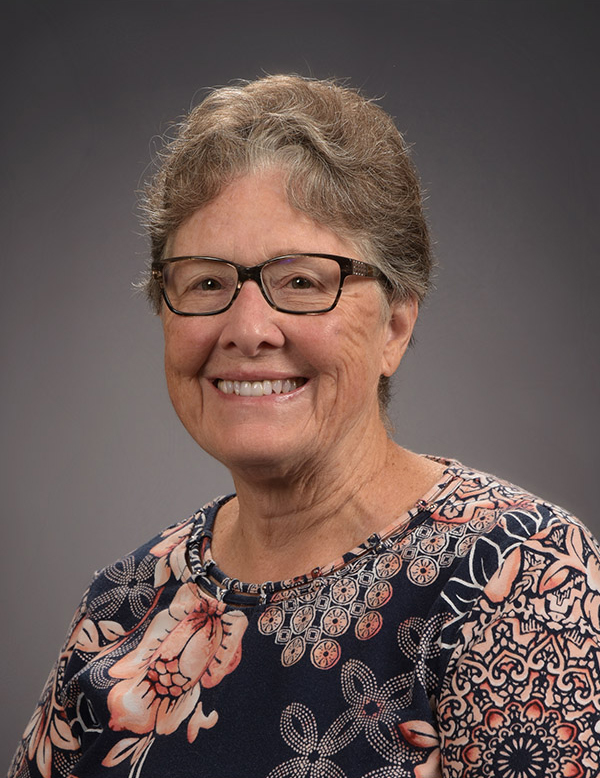 JoAnn – Treasurer and Insurance Adjudicator
JoAnn oversees many of the operational aspects of the office and is much appreciated for her dedication to the practice from even before Dr. Baker took leadership. She works behind the scenes to coordinate with insurance companies to assure your coverage and benefits are properly utilized. With JoAnn's help, our office runs smoothly and efficiently.
JoAnn enjoys swimming, fine arts, and traveling. Favorite destinations include the Caribbean, European river cruises, China, and even the Antarctic circle.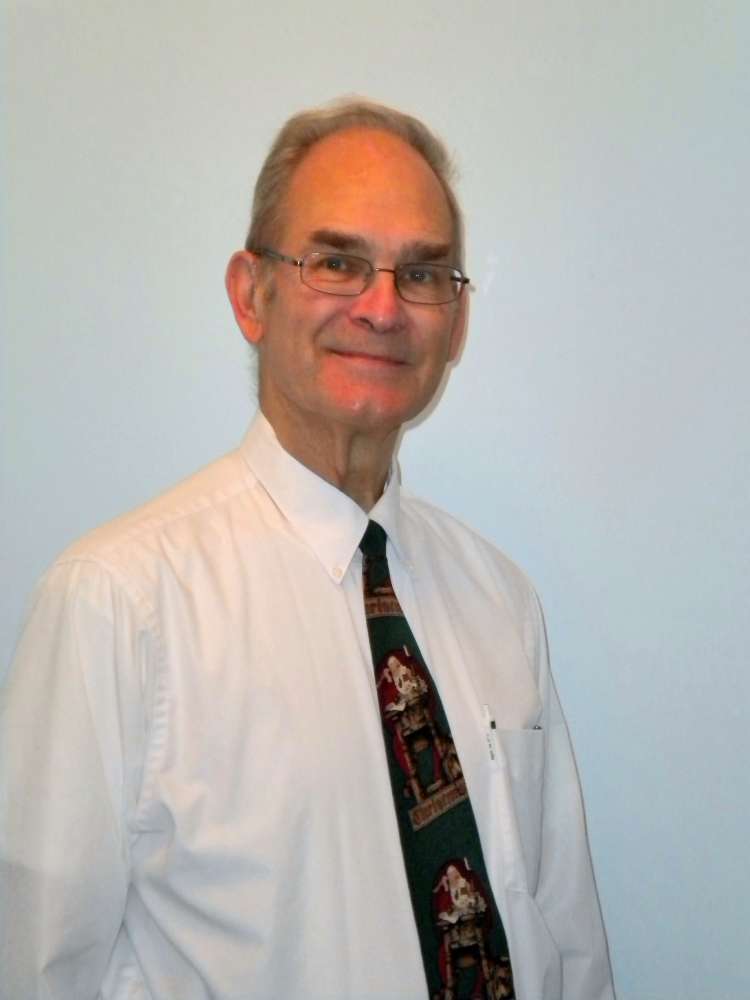 Dr. Nick J. Donch, O.D. - Optometrist (Emeritus)
For 46 years, Doctor Donch served and examined the Madison community. Dr. Donch had visited both Honduras and Siberia to perform volunteer eye examinations in those underserved areas.
Dr. Donch and JoAnn, his wife of 47 years, have been proud to call Madison home. Together, they have two daughters Sherry and Diana. Some of our patients may remember Dr. Diana as she practiced optometry in her father's Madison office prior to establishing her own practice in Pennsylvania.
Dr. Donch passed away in June 2011, but as his mentor, Dr. Baker still leaves his profile up in fond memory.